Urology is the branch in medicine that deals with the medicinal and surgical treatment of the male and female urinary-tract system. Urologists are professionals that specialize in diagnosing and treating diseases related to urinary problems in both men and women such as removing cancer or blockages in the urinary tracts. To help you find the best urologist in Karachi, we made a list of the top 5 Urologists in Karachi based on internet search by users in Karachi.
What Conditions Do Urologists Treat?
Urologists are specialized to treat a wide number of genitourinary conditions that might be age-specific or gender-specific:
In Men:
Some common male-specific conditions that a urologist can diagnose and treat are listen below:
prostate gland enlargement and inflammation (prostatitis)
cancers of the genitourinary system and prostate gland,
infertility,
Interstitial Cystitis (aka Painful Bladder Syndrome)
kidney stones and other kidney issues,
Urinary Tract Infections or UTIs.
In Women:
Common isssues related to the female urinary tract are:
general UTIs,
bladder prolapse (dropping of bladder into the vagina),
Urinary incontinence,
Urinary organ cancer,
overactive bladder,
kidney stones,
Interstitial Cystitis.
In Children:
Urological conditions unique to children include the following:
bed-wetting,
urinary tract blockage,
Undescended testicles (in male children),
Hypospadias
Epispadias (Abnormal formation and positioning of the urethra, bladder and pelvic bones).
What are the sub-specializations within Urology?
Urologists can choose to spend additional 2-3 years on top of their current education, to specialize in one or more of the seven well-known sub-specializations in the field of Urology:
Calculi: this sub-speciality is focused on detecting and removing stones in organs of the urinary tract.
Female Urology: this area withini Urology deals with issues that arise in the female reproductive system that are linked to the urinary system.
Neurourology: the focus in this sub-speciality are diseases of the nervous system such as stroke, spinal cord injuries, Parkinson's or mutliple sclerosis which result in urinary problems.
Andrology: the doctors that specialize in this field have an extensive knowledge of male fertility and conception; key disorders include erectile dysfunction, ejaculatory disorders and vasectomy reversal.
Pediatric Urology: As the name suggests, this field is focused on the detection and treatment of urinogenital issues in children.
Urologic Oncology: this field is focused on the cancerous tumours present in the bladder, ureters, urethra, kidneys, adrenal gland and testicles (in males).
Renal Transplant: Deals exclusively in kidney transplant methods and problems; renal issues.
When Should You See Urologist?
Issues related to the urinary tract or the male reproductive system should immediately consulted about with a specialist as they may result in more serious issues.
If you detect any of the listed symptoms:
blood in the urine,
urinary retention (inability to urinate),
kidney stones,
tumours,
recurring UTIs,
prolonged bladder pain,
testicular pain
lumps (for males) and
male fertility issues,
then you should definitely reach out to a urologist.
Elevated PSA (Prostate Specific Antigen) levels and abnormal prostate exam results are also indication to visit a urologist as early as possible as they might be signs of prostate cancer.
The 5 Best Urologists in Karachi
1- Dr. Yasir Murtaza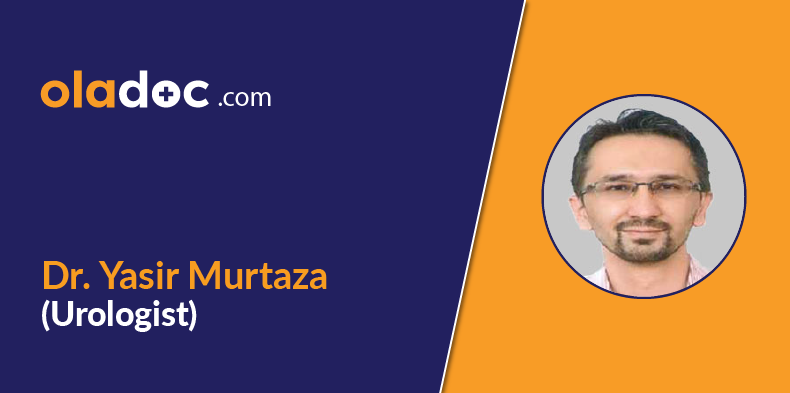 Dr. Yasir Murtaza is a probably the best Urologist in Karachi and is also considered as one of the most known Urologists present there. He has an MBBS and FCPS and is known for his excellence in his field. He practices in two of the most leading Hospitals, Dr. Ziauddin Hospital (Clifton), Karachi on Mondays, Wednesdays and Fridays and Dr. Ziauddin Hospital (Kemari), Karachi on Thursdays and Saturdays.
2- Dr. Mansoor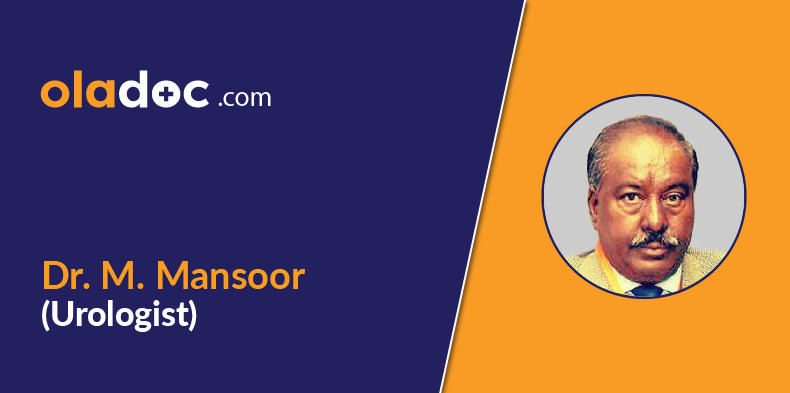 Dr. Mansoor is also one the leading Urologists in Karachi. His practice location is in Kharadar General Hospital, Karachi and he is available on Mondays and Fridays. He holds an MBBS and FCPS. His friendly nature and strong work-ethic makes him the best in his field.
3- Prof. Dr. Aziz Abdullah
Prof. Dr. Aziz Abdullah Professor and Consultant Urologist and a Male Infertility Expert from Karachi, Pakistan, He is a graduate of Dow Medical College, trained in United Kingdom as Urologist. Having 36 years of experience, he is a gem of his field. Currently Professor and the Head of the Urology Department at the Liaquat National Hospital & Medical College. He practices in Concept Fertility Center, Karachi.
4- Dr. M. Mansoor
Dr. M. Mansoor is one of the most experience Urologists of Karachi. He has done graduation from Sindh Medical University, 1986. He did his post graduation from College of Physicians and Surgeons Pakistan (CPSP), 2012 in Urology. He has 33 years of experience and currently practices in Amna Medical & Diagnostic Center and Hashmanis Hospital (Saddar), Karachi. He is undeniably one of the top 5 urologists in Karachi.
5- Dr. Agha Ghulam Mustafa
Dr. Agha Ghulam Mustafa is one of the leading Urologists of Karachi. He has the following degrees: M.B.B.S., F.C.P.S., F.R.C.S, FMAS (UAE). He has 9 years of experience and is known for his excellence in his field. His friendly nature and strong work-ethic makes him the best in his field. Currently he practices in Saifee Hospital, Karachi.
If you suffer from any kind of discomfort or pain when you urinate, or have any other concerns or issues relating to the urinary tract or the male reproductive system, book an appointment with a urologist as soon as possible without hesitation. Delaying health concerns can be very detrimental.
You can find and book an appointment with the best Urologist in Karachi, Faisalabad and Islamabad through oladoc.com. You can also call our helpline at 042-3890-0939 for assistance to find the RIGHT Doctor for your health concerns.
Disclaimer: The contents of this article are intended to raise awareness about common health issues and should not be viewed as sound medical advice for your specific condition. You should always consult with a licensed medical practitioner prior to following any suggestions outlined in this article or adopting any treatment protocol based on the contents of this article.